Permanent*
hair removal
MEN
Mannheim
Here you get an overview of the specific body regions where a permanent hair removal* in the Mannheim institute is possible.
Overview BODY REGIONS MAN
For many men, hair removal on the body is becoming increasingly important. On the one hand, it is about saving a lot of time because of the constant shaving. In addition, there are many places that are difficult to reach. This is especially true for the back. A well-groomed genital area is also becoming more important for men. Get rid of annoying hair growth in your preferred area of the body with Haarfreiheit in Mannheim. We are experts for hair removal with light or laser in your desired body region.
You already know exactly where on your body you would like to have the hair removed permanently*, but would like to know immediately how much this will cost you?
Hair removal men | FACE
Does daily shaving particularly bother you in places where you never want to grow a beard anyway? Or you want a clearly defined beard contour without shaving? The permanent* hair removal can provide targeted relief in selected areas.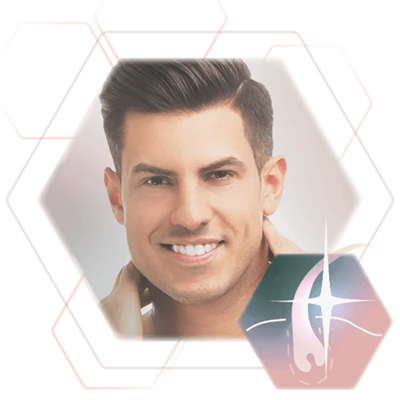 Hair removal men | ARMPITS
Not only aesthetics but also hygiene prompts many men to eliminate annoying underarm hair forever. Find out more details here on how to get rid of underarm hair permanently* with Haarfreiheit Mannheim.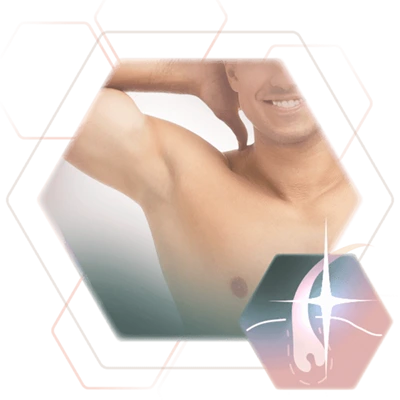 Hair removal men | NECK
Particularly difficult and cumbersome to reach with the razor is the neck area. With a permanent* hair removal we help you get rid of annoying hair there. No more cumbersome shaving and no stubble formation that can lead to itching thanks to hair freedom.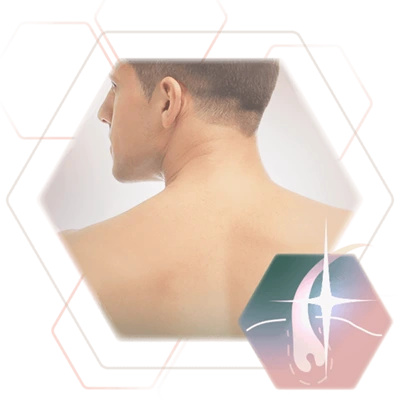 Hair removal men | SHOULDERS & BACK
Shoulders and back let the muscles come out particularly well thanks to smooth skin. But constant shaving here is exhausting and cumbersome. The permanent* solution is called photoepilation.
Hair removal men | ARMS & HANDS
A well-groomed external appearance is particularly expressed in smooth arms and hands. Express gestures perfectly with well-groomed hairless arms and hands at all times with the permanent* hair removal.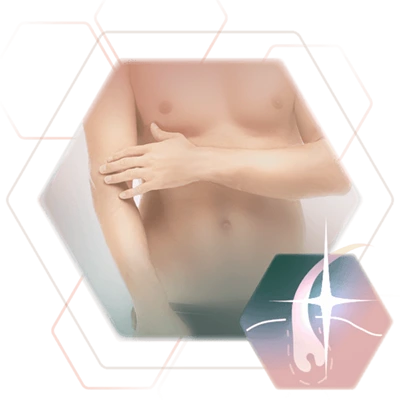 Hair removal men | CHEST & ABDOMEN
Never again hair on the chest or abdomen thanks to the permanent* hair removal from Haarfreiheit Mannheim. Annoying stubble and itching on the chest are a thing of the past. If no hair grows on the belly button, fluff and lint are no longer an issue.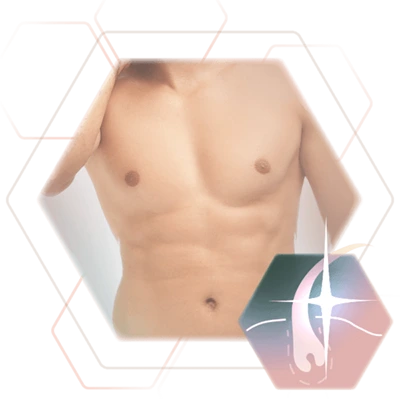 Hair removal men | INTIMATE AREA
With the help of hair removal for men in the intimate area, disturbing pubic hair can be removed painlessly and permanently*. Thanks to our discreet approach to this subject, we achieve a very high customer satisfaction. Feel good and competent at all times at your expert Haarfreiheit in Mannheim.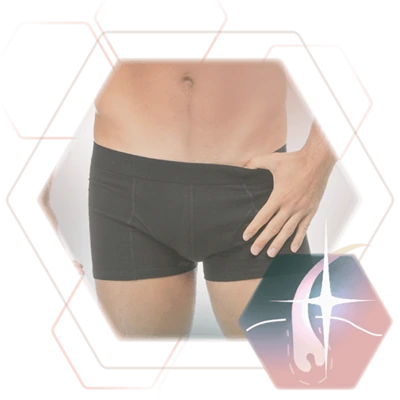 Hair removal men | BUTTOCKS & GLUTEAL FOLD
The area is not just hard to reach for a shave. Due to hygienic requirements, it is often very unpleasant to remove hair there. With permanent* hair removal you have one less worry. Let your expert in Mannheim remove hair on the buttocks or in the buttocks painlessly.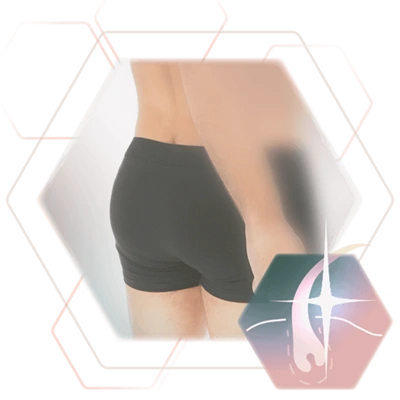 Hair removal men | COCCYX
Many men struggle with a coccyx fistula and the unpleasant consequences that such a disease can bring. Hair removal with light or laser can help prevent such a fistula on the coccyx in the first place. The permanent* hair removal frees you of hair there that can grow in.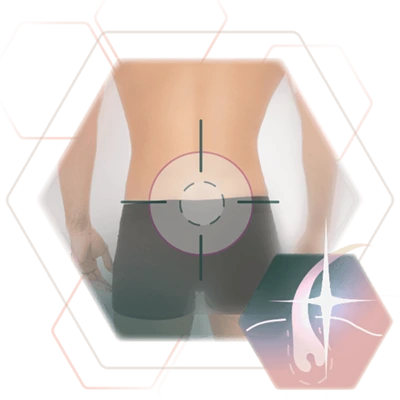 Hair removal men | LEGS & FEET
Whether useful for your particular sport or purely for aesthetic reasons, the permanent* hair removal on legs and feet frees you from the burden of eternal shaving. Hair growth on male legs can be easily and painlessly removed with the help of light.