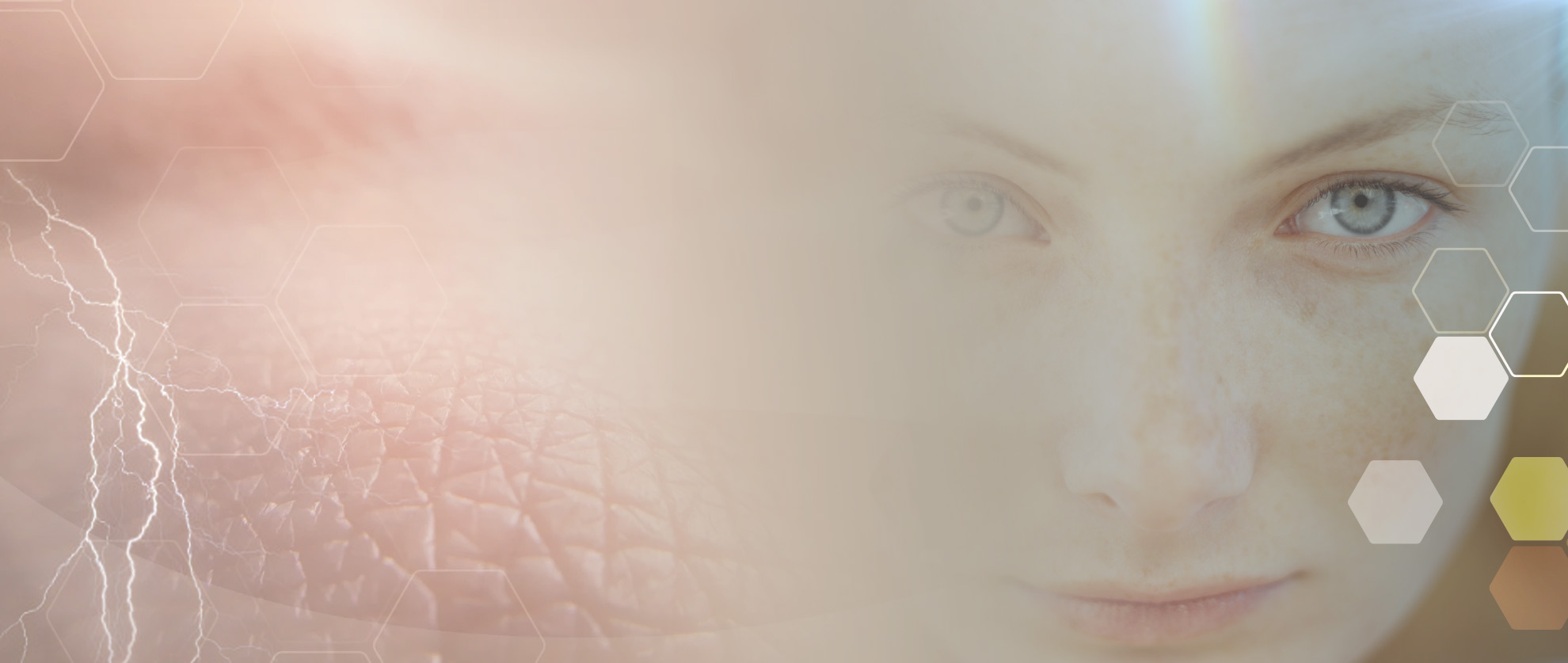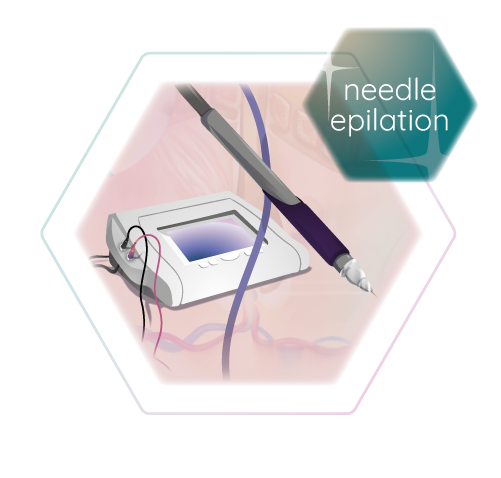 Hair removal with
Needle epilation
With electricity for permanent* hair freedom. Precise treatment of individual hair systems with the needle applicator
The Term needle epilation
Needle epilation belongs to the permanent hair removal* methods as well and is offered in our institute in Mannheim. Unlike our other technologies, needle epilation does not work with light or laser, but with a fine needle. The methods with light transmit the energy to the hair root via the melanin of the hair. Depending on the chosen technique and wavelength the effectiveness can be different. Especially red and white hairs are considered more difficult to treat. With needle epilation, the color of the hair does not matter. This is because this technique works with electrical impulses.
The treatment
Procedure
Using needle epilation, each individual hair can be removed along with its root. A sterile thin needle is inserted at the appropriate hair channel and moved to the hair root. After that, an electric pulse is then put on the hair follicle, which leads to the destruction of the hair root. As a result, the hair can no longer grow back. The single remaining hair then only needs to be removed with tweezers.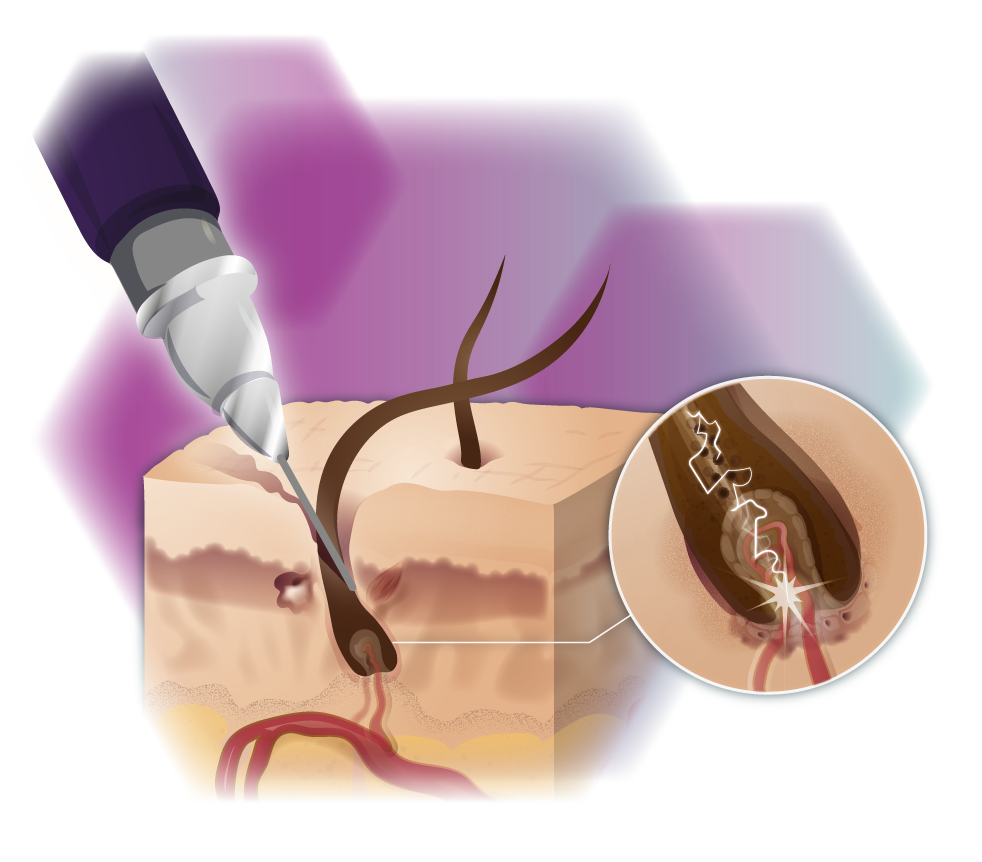 Areas of application
Due to the fact that every single hair has to be treated, a targeted treatment can also be carried out. This is because the electrical impulses are sent directly to the hair root. The surrounding skin is hereby not affected. This method is particularly beneficial for tattooed areas of the body. These are excluded from photoepilation, as the color could react to the heat. This method is also suitable for smaller areas of the body.
What you need to pay attention to

Before the treatment
A prerequisite for treatment is a certain length of hair, which is about 2-3mm. Only then the appropriate hair channel can be found during the treatment and the hair can be easily removed later with tweezers. Epilating or waxing should generally be avoided.
The treatment has to be done in several sessions. The reason for this is the growth cycle of the hair. The prerequisite for effective treatment is that the respective hair is in the active phase, i.e. the hair is actively connected to the hair root. A certain area is epilated in one session and then treated again in the next. This leads to the desired result of permanent hair removal*.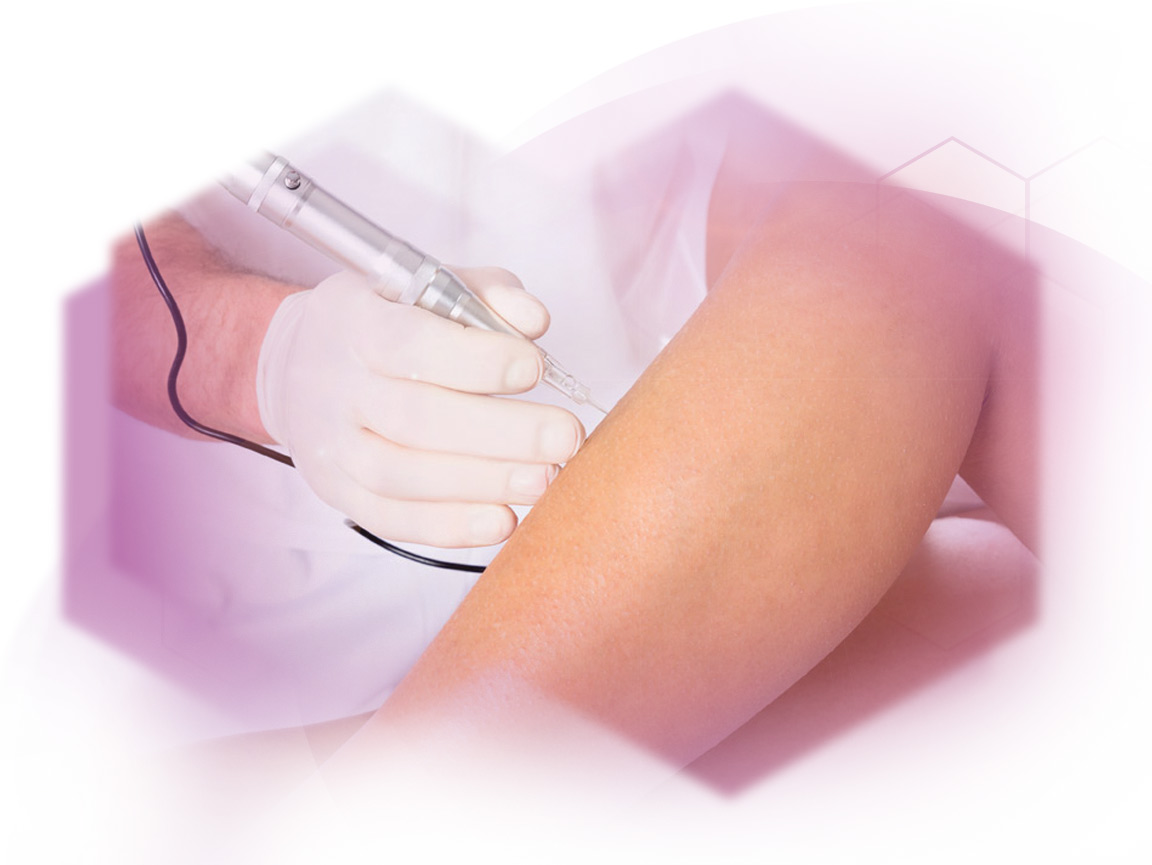 After the treatment
Heat or moisture should be avoided until about 72 hours after the treatment, in particular visits to the swimming pool should be avoided. Sauna visits are also not recommended. You should also avoid excessive UV radiation for up to 6 weeks. We also recommend avoiding the use of cosmetic products. This also applies to a period of approximately 72 hours.
Find out more about the possibilities of this technology in a non-binding and free consultation. Our competent specialists will be happy to answer all your questions.