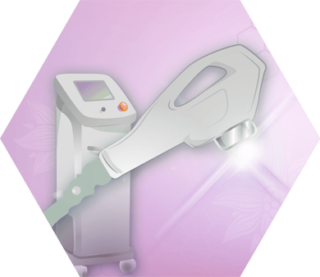 With the innovative IPL method unwanted hair in all body areas can be removed successfully, quickly and gently. The abbreviation IPL stands for Intense Pulsed Light. The pure light impulses are not bundled. Therefore, this is a common laser treatment. For this reason, every special feature of a patient can be considered with the adjustment of the wavelengths.
Here flash-lamps-devices are used which emit short light impulses in the length of 2 to 300 milliseconds. The energy which is emitted, shows a remarkable strength with 12 and 120 joule per square centimetre.
Contrary to traditional techniques many hair roots can be sealed simultaneously with IPL, which is a clear advantage.