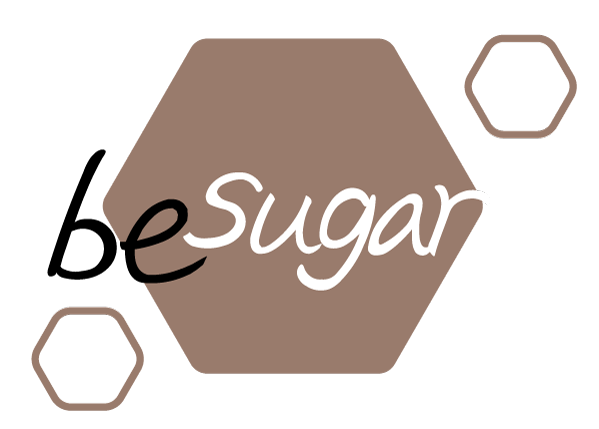 Sugaring
by Haarfreiheit
Professional sugaring by haarfreiheit Mannheim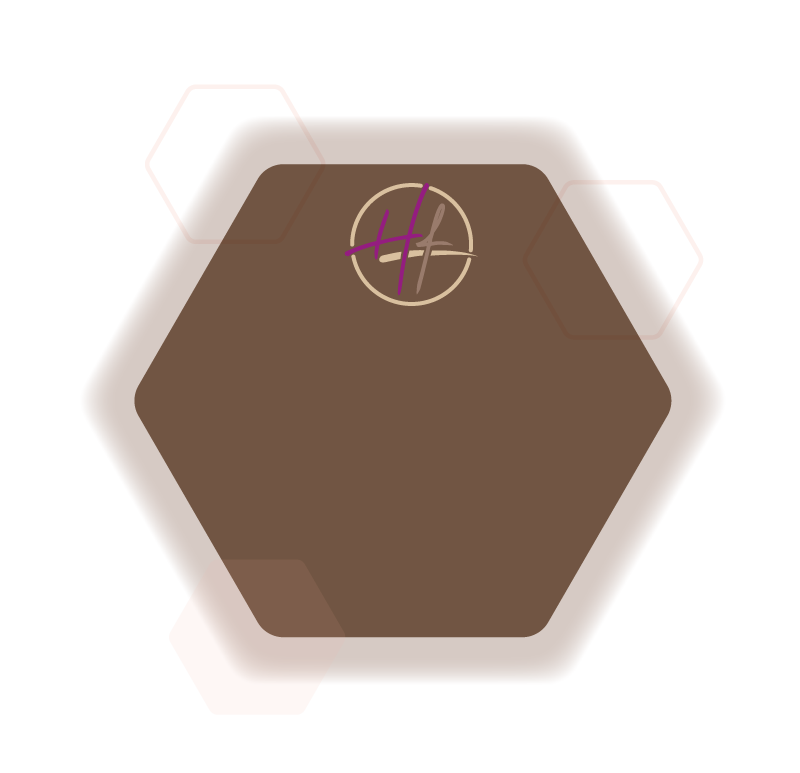 ✔ Years of success
at hair removal
✔ Natural ingredients
✔ Suitable for sensitive skin
✔ Discounts with
Haarfreiheit Card
✔ gentle & uncomplicated
Hair removal with sugar paste
in Mannheim
Sugar hair removal, known as sugaring, is considered an alternative to conventional waxing. A sugar paste removes unwanted hair from almost all parts of the body.

Due to its natural ingredients and the gentle hand technique used, this method is well suited for sensitive skin. Sensitive parts of the body can also be depilated with the help of the sugar ring.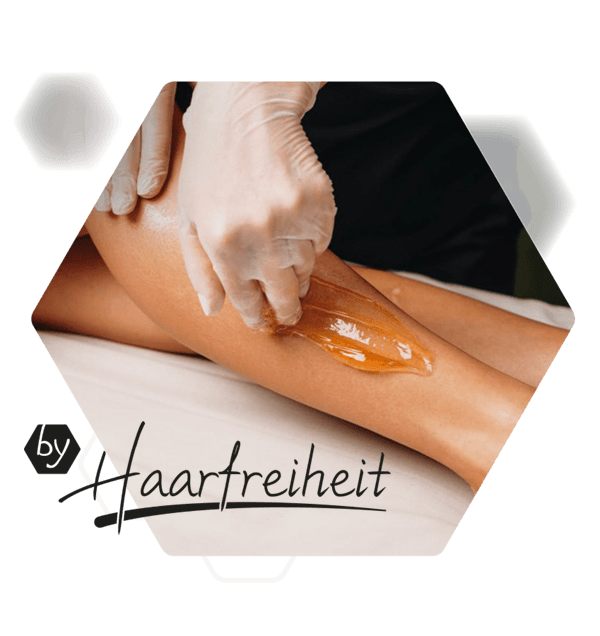 Highest quality and unique service at Sugaring
Quality of service & modern ambience
Haarfreiheit has been an expert in professional hair removal for many years. Our specialist staff therefore has a comprehensive knowledge of the peculiarities of hair and skin. Last but not least, our hair-free team undergoes extensive training and is always informed about the latest trends. This allows us to provide optimal care during and after the treatment.
Our top priority is their well-being with us. We want you to feel comfortable at all times and be satisfied with the results of your sugaring treatment. With our modern ambience and our expert staff we create the right feel-good atmosphere for your Sugaring appointment.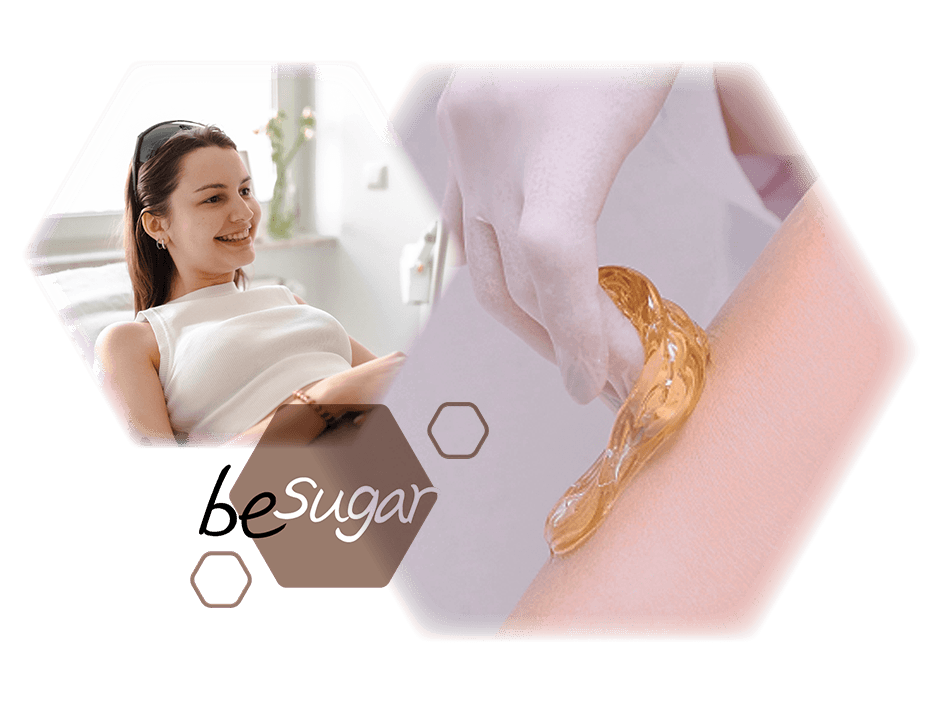 With beSugar to your dream results
During your hair removal treatment with the sugar paste, you will experience beSugar. It is a high-quality recipe that consists of three simple ingredients: sugar, water and lemon juice. This natural combination ensures optimal skin compatibility – even with sensitive or sensitive skin. Experience a pure skin feeling with beSugar.
the
Haarfreiheit
Factor

✔ 15 years of experience in the field of hair removal
✔ All professional hair removal methods
in an institute
✔ Natural ingredients, suitable for sensitive skin
✔ Gentle and uncomplicated treatment with sugar
✔ Discounts with our Haarfreiheit card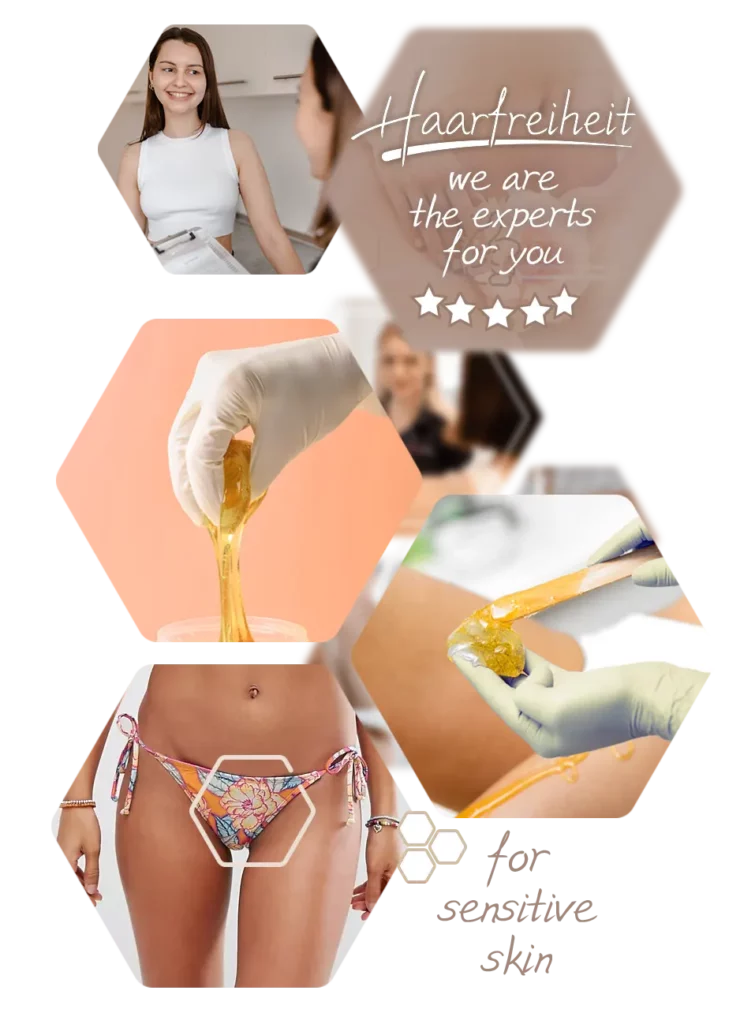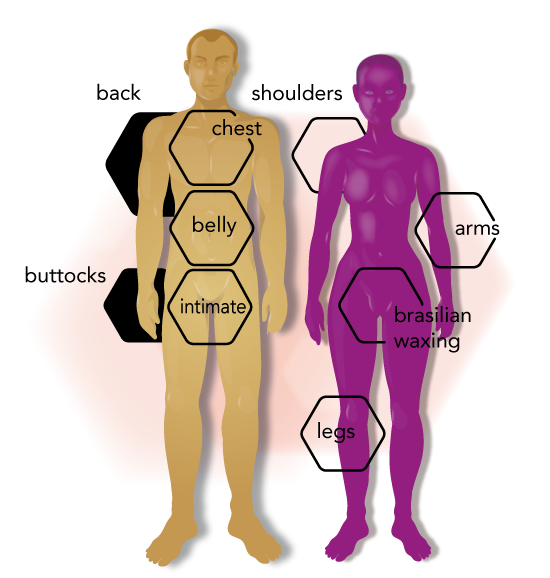 Sugaring at almost all body zones
Gentle treatment
Get rid of hair in different parts of your body quickly and easily. Thanks to the many years of experience and knowledge about the hair, our professional staff allows a painless and careful depilation on almost all parts of the body!
Enjoy smooth skin on the desired body zones. By using the sugar paste, we can not only get rid of large parts of the body, such as the legs and arms, quickly and easily. Especially because of the skin-friendly property, the upper lip or the intimate area is hair-free in a few minutes!
Your regrowing hair
Completely different from the classic shave, during the sugaring treatment the hair is removed with its root. This prevents hair regrowth for 3-6 weeks. Hard stumps or annoying pimples do not occur. Since the hair has to be re-formed, the hair tip grows noticeably softer and much thinner. With regular treatment for depilation with beSugar, the thickness and thickness of the hair decreases and ensures a gentle regrowth.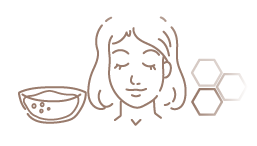 Procedure of the sugaring treatment
1. Arrive and feel good
When you enter our modern institute, you can leave the stress of everyday life behind. We offer you a feel-good atmosphere in Mannheim!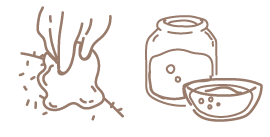 2. Apply our beSugar
Our sugar paste formula consists of 100% natural ingredients and is applied using a special technique known as "flicking".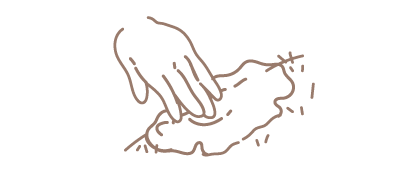 3. Incorporation of the sugar paste
Before peeling, the sugar paste is gently incorporated so that the sugar molecules contained can penetrate into the hair canal and grip the hair. Afterwards, the sugar mixture hardens and can thus allow a careful depilation.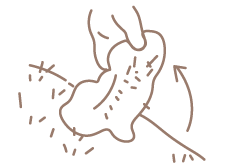 4. Removal of the sugar paste
In contrast to waxing, the paste is applied against the direction of hair growth and finally pulled off in the direction of hair growth by a jerky motion called flicking.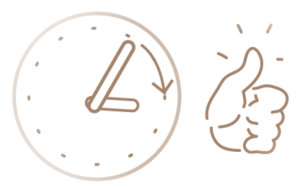 5. Control and after care
After careful examination of the skin, a soothing lotion can then be applied.
Haarfreiheit
Sugaring Pricing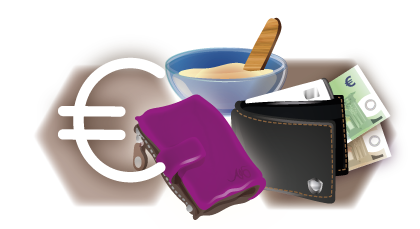 We would like to offer you comprehensive transparency about our service at any time. Therefore, here you can find out the prices that arise during the sugaring treatment of your desired regions. You can also find out about the different treatment packages on site. Just contact us and we will find the best solution for your needs.
| | |
| --- | --- |
| upper lip | 16,- € |
| per face area | 18,- € |
| shoulders | 39,- € |
| lower arms | 30,- € |
| arms complete | 40,- € |
| armpits | 25,- € |
| chest | 35,- € |
| abdomen | 24,- € |
| bikini classic | 26,- € |
| bikini brasilian | 34,- € |
| bikini american | 34,- € |
| bikini complete | 52,- € |
| lower back | 29,- € |
| back complete | 59,- € |
| buttocks | 24,- € |
| thighs | 36,- € |
| lower legs | 36,- € |
| legs complete | 62,- € |

What must be observed before and after sugaring treatment?
before your treatment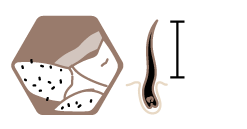 ● For optimal results, make sure they have a hair length between 0. 3 and 1cm. With regular depilation by sugaring, you usually adhere to these guidelines.
● 24 hours before your appointment, avoid irritating your skin. This includes avoiding skin peels, intensive sunbathing (direct sunlight & solarium) or sauna visits.
after your treatment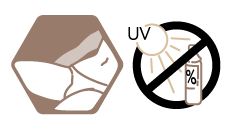 ● After the treatment, you should also refrain from anything that could irritate your skin. In addition to sauna visits or intense sun exposure, the use of alcohol-containing deodorant in the area of the armpits is also considered skin irritant.
● Approximately two days after your sugaring appointment, we recommend a skin exfoliation to remove skin dandruff. This ensures a smooth feeling on the skin.
Arrange your appointment
Would you like to enjoy smooth skin and professional service in a relaxed feel-good atmosphere? Then contact us now for your upcoming waxing appointment in Mannheim. You can reach us by phone, e-mail or simply via WhatsApp. We look forward to your visit and welcome you with competent service.