Your expert for permanent hair removal in Mannheim
Quality and customer satisfaction are our top priority. Feel well looked after and look forward to excellent service.
medical cooperation
care by specialists
Always be well looked after. Through our specialized staff and the support of our medical cooperation partner ntmc GmbH you will get the best care around the topic of permanent hair removal*. Her many years of practical experience also give you the opportunity an answer to even complicated questions. If a takeover of the treatment costs by the health insurance was promised, our cooperation partner is also in contact with them in order to discuss the further procedure.
Haarfreiheit Mannheim wants you to receive the best service in permanent hair removal* treatment.This can only be done with the best support. Thus, our professional staff is optimally supported by the ntmc GmbH. Learn more about our team of experts on the following pages.
medical & cosmetic professionals
Trained staff
In our institute, you will be looked after by medical assistants and cosmetic professionals in order to be able to offer you the best possible care. To professionally and effectively remove hair not only the best technology is required, but also a team of experts around our medical ooperation partner, which have optimal knowledge of skin and hair texture.
In addition to the medical know-how, knowledge of the technology is indispensable. So our employees are always trained both in theory and in practice to provide you with an optimal treatment.
High customer satisfaction
Feel well looked after from your expert
Trust our expertise and our professionalism like many other customers and let the results inspire you.
Sometimes it is difficult to decide for a permanent hair removal* treatment. It has to be considered whether a permanent removal* is even wanted and if so, whether the treatment is also carried out properly.
Previous experiences of customers are very helpful. We can look forward to a particularly high level of customer satisfaction. This results from the excellent service around hair removal as well as the professional implementation of the individual treatments.
All technologies
The revolutionary XENOgel Technology
We especially recommend the XENOgel Technology. In addition, we have been approached by our customers on various other technologies for performing permanent hair removal* with light. As we are always committed to your satisfaction and to be able to provide the best service, we have decided to offer you just every technology available on the market for permanent hair removal with light.
Find the right technique together with us to get rid of annoying hair once and for all. Because we have all technologies – XENOgel | SHR | IPL | Diode laser | Alexandrite laser | ND: YAG laser

Our institute is located in the Medicenter Mannheim in the square M7 near the water tower and the main railway station.

Know more about details
SPECIALIST
Nadine Talas
(ntmc GmbH)
Mrs. Nadine Talas is the best contact person concerning the field of permanent hair removal, because of years of experience in the field of medicine. Get the best medical support.
FOR AN OPTIMAL RESULT
medical & cosmetic staff
Only with the best staff the best results are reachable. Our medical and cosmetic staff contributes to this and is always a welcoming contact person for all your questions regarding permanent hair removal*.
ONLY THE BEST
all technologies
Permanent hair removal* via photoepilation can be performed with different methods. We offer you every, on the market available, technology and find the most suitable for you.
Opening hours
| | |
| --- | --- |
| Monday | 8:00 – 22:00 |
| Thuesday | 8:00 – 22:00 |
| Wednesday | 8:00 – 22:00 |
| Thursday | 8:00 – 22:00 |
| Friday | 8:00 – 22:00 |
| Saturday | 9:00 – 17:00 |
| Sunday | closed |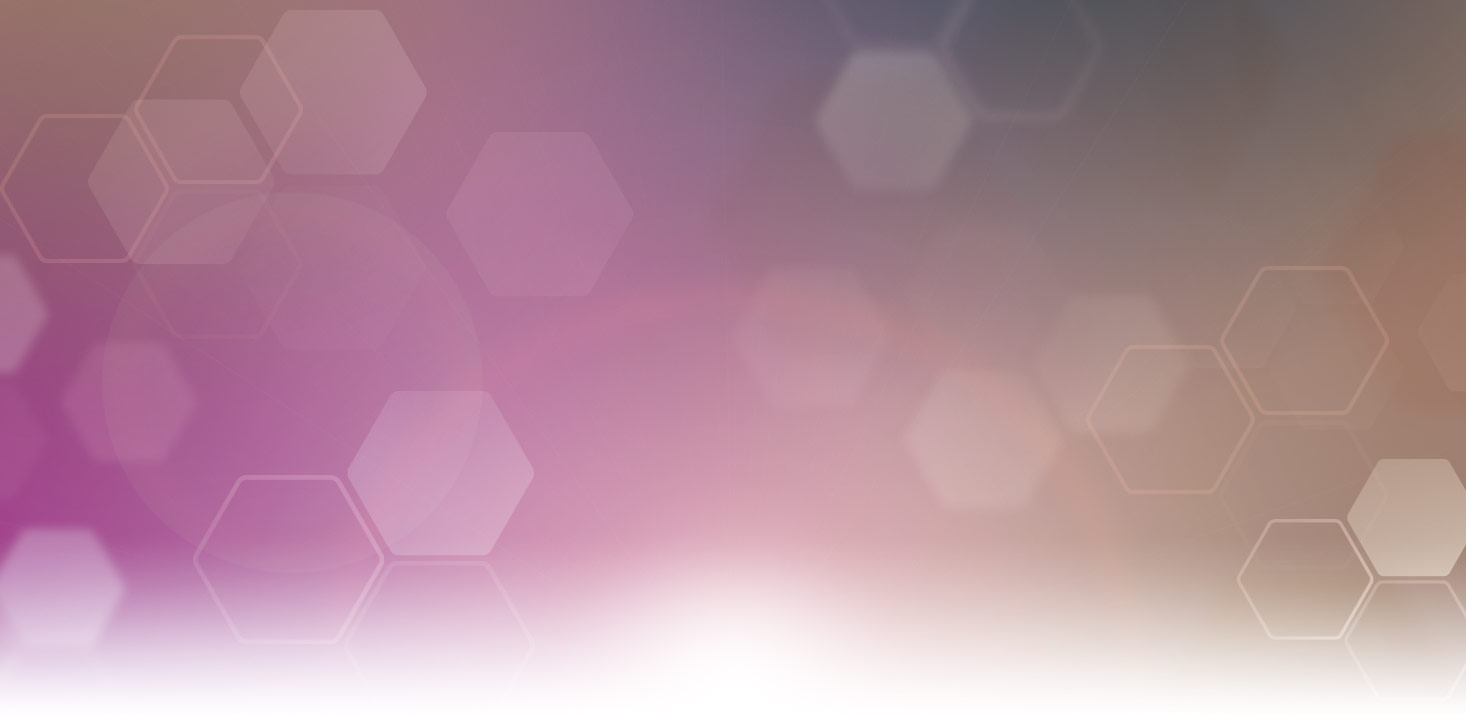 The team welcomes you
to the Mannheim institute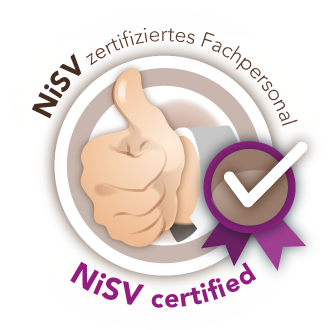 We are NiSV certified!
The NiSV is a state ordinance for protection against harmful effects of non-ionizing radiation when applied to humans.
Of course, our specialist staff is trained and certified in accordance with this law. The comprehensive training ensures proper handling of technologies and ensures proper responsibility and education on the subject of permanent hair removal by means of light & laser. So you can always feel safe and in good hands with hairlessness.
Trust in our expertise.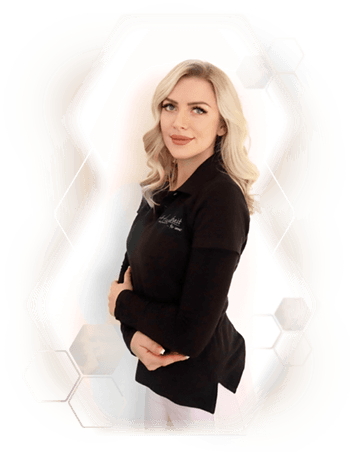 Saskia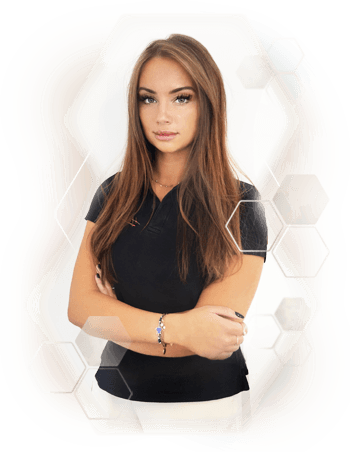 Anna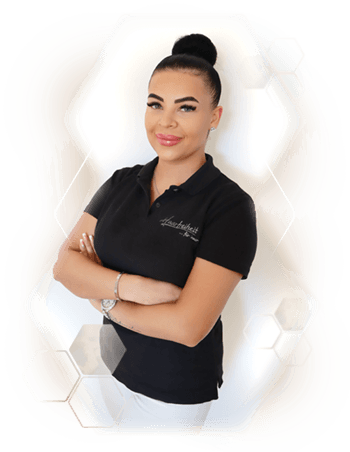 Ann-Cathrin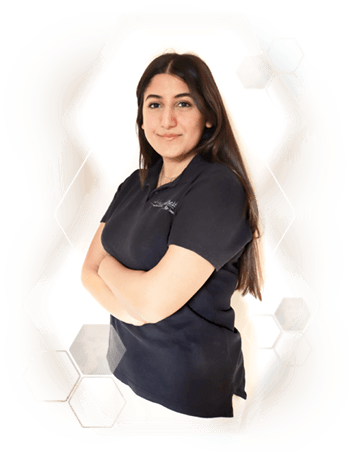 Felicia
Smooth and soft skin in all body regions are getting more popular even by men.
Therefore, hair removal is not only an issue concerning women but also men, which care about aesthetics and hygiene. Typical body regions, which make permanent hair removal necessary for men, are armpits, abdomen, back and the intimate area. For women armpits, intimate area as well as bikini zone and legs are in great demand.
Due to the XENOgel Technology it is possible for us to treat dark as well as light skin and to successfully reach the goal of permanent hair removal.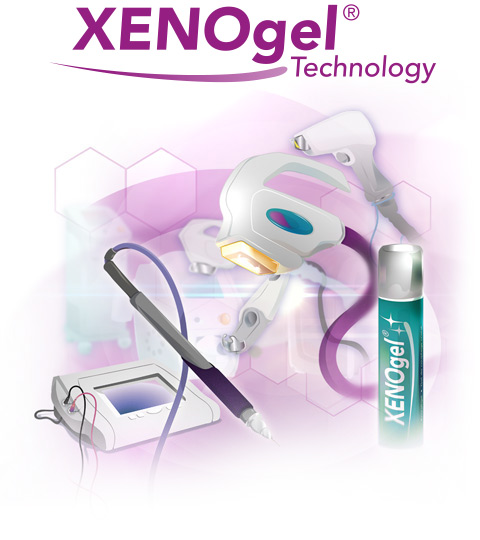 Experiences about the permanent hair removal at Haarfreiheit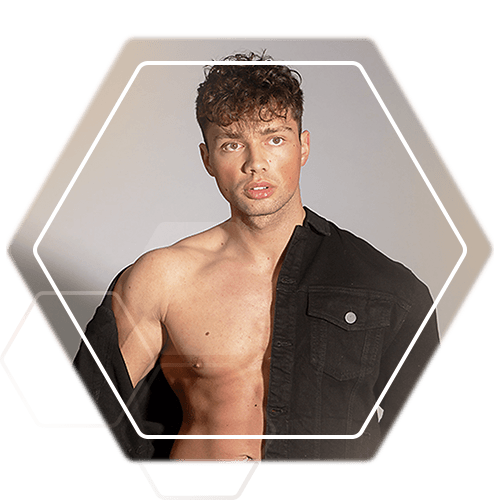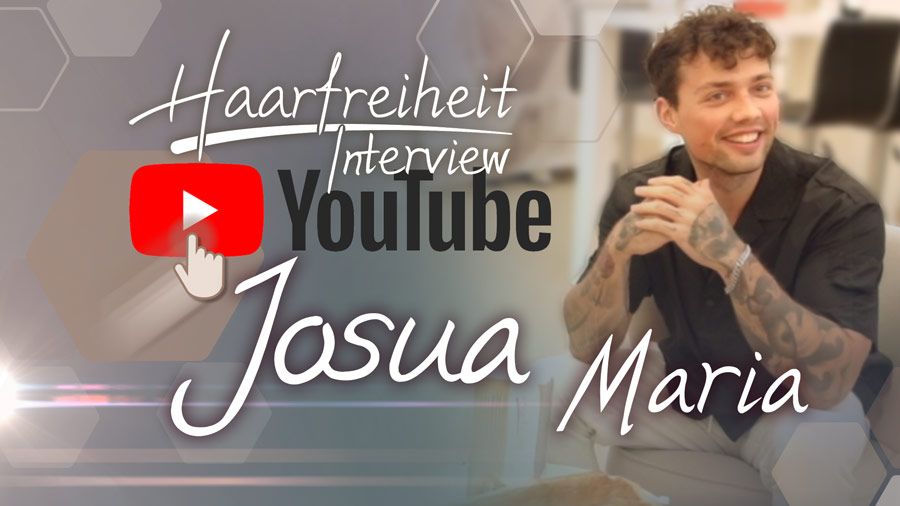 Jousa Maria
"My experience with hair removal – mega awesome! – Since the first treatment, I started with my armpits (…) I never shaved again. I did it every 4 weeks and I always checked it, but almost nothing grew back. I don't feel like shaving anymore. Even when I was on holiday, I didn't have to shave. Less and less from session to session (…) and that saves time and nerves. " Josua Maria (26): TV-Celebrity "Love Island", Influencer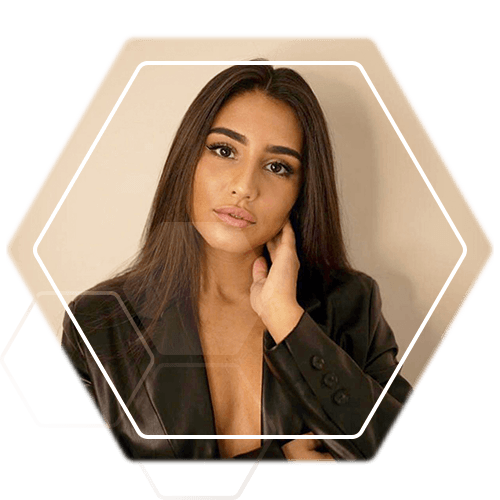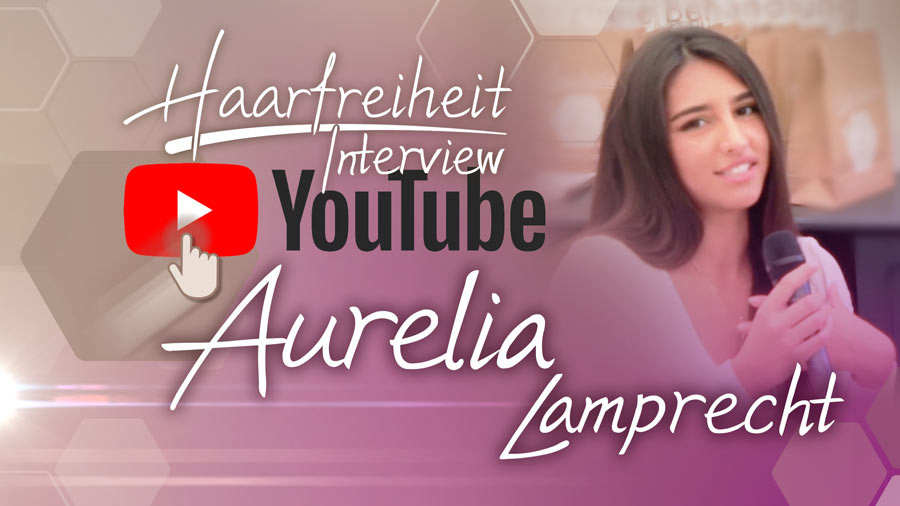 Aurelia Lamprecht
"I shaved normally before that, but it always grew back very quickly – so it wasn't the best thing. I've had my legs and armpits lasered (…) and I'm actually already completely hairless (…) which is also a huge quality of life for me – because it just makes a huge difference and as a tip I'd just say that you shave two days before and then always cremate well and in any case you don't have to be afraid – it doesn't hurt." Aurelia Lamprecht (25): TV-Celebrity "Love Island", Influencerin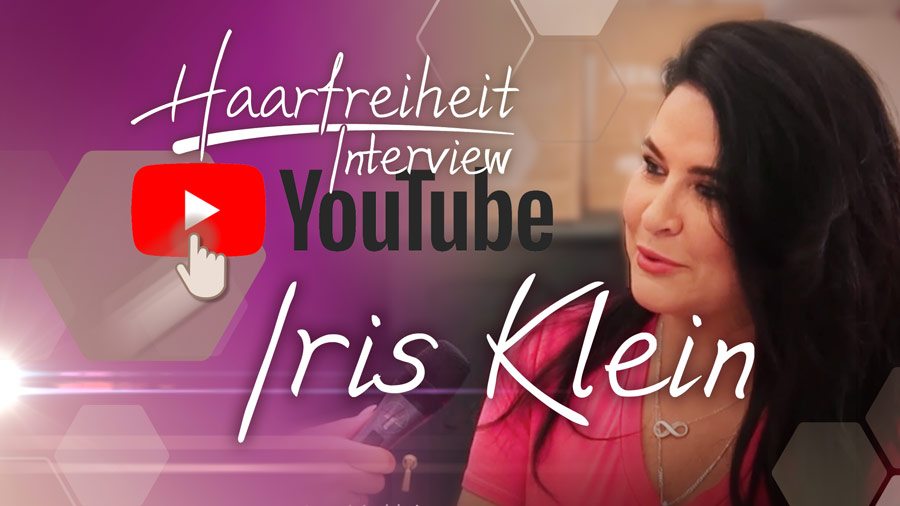 Iris Klein
"It really didn't hurt, there was a gel over it and there are also different stages. We started with the smallest step and then increased and after the second treatment the hair was already less and after the 8th treatment I was off with hair." Iris Klein (55): Mother of Daniela Katzenberger and Jenny Frankhauser, Influencerin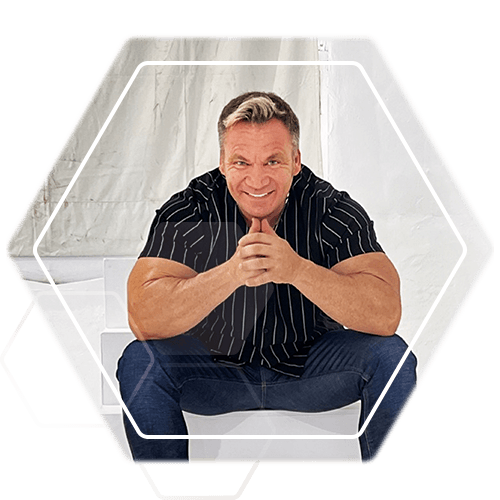 Peter Klein
"Nobody/ no man have to be ashamed, so if you have hair and want it gone, either you take on the annoying procedure of shaving or (…) you get professional help and go to someone who removes it permanently – that's the better way in my eyes. You want to look good." Peter Klein (63): Self-made man, Craftsman from Mallorca, Influencer