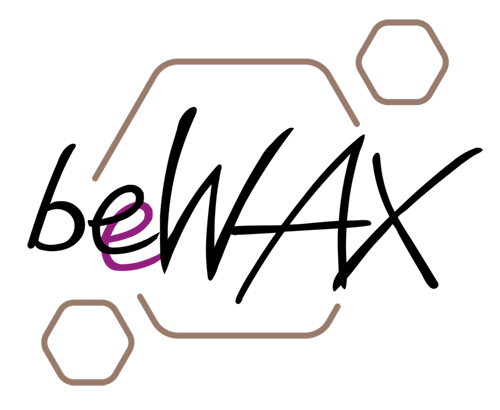 Waxing
by Haarfreiheit
Professional hair removal
with Haarfreiheit Mannheim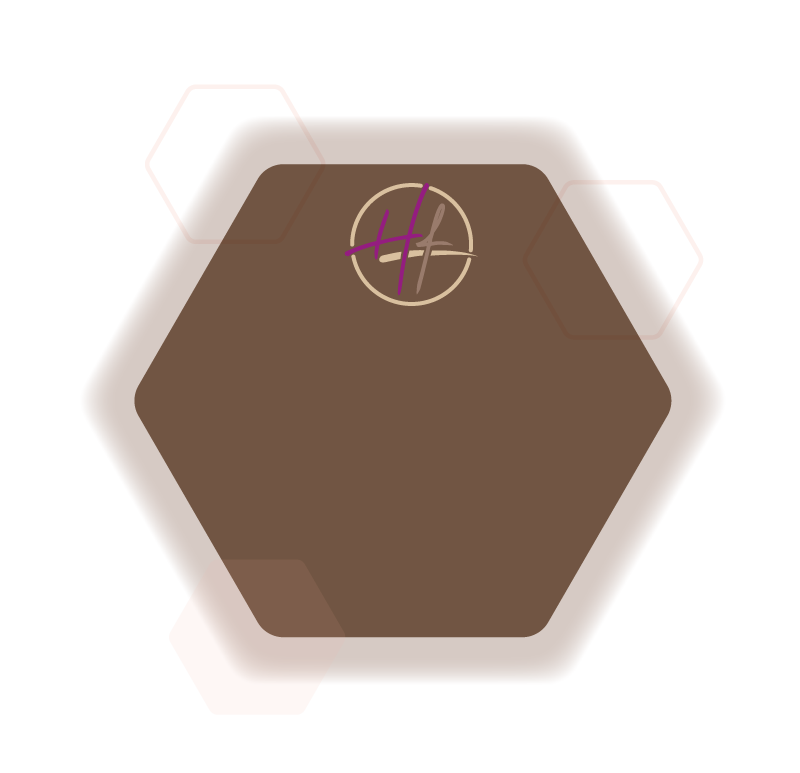 ✔ Years of experience
at hair removal
✔ Natural ingredients
✔ Suitable for sensitive skin
✔ Antibacterial wax formulation
✔ Discounts with
Haarfreiheit Card
✔ gentle & uncomplicated
Your hair removal
with wax
in Mannheim
Waxing has been a popular form of hair removal since the 90s. Both women and men owe this method smooth and soft skin – and long lasting!
In order to achieve the best and safe results, you should seek professional advice and treatment. Our trained staff at Haarfreiheit in Mannheim offers you a comprehensive service and optimal care at all times. So you can sit back and feel good.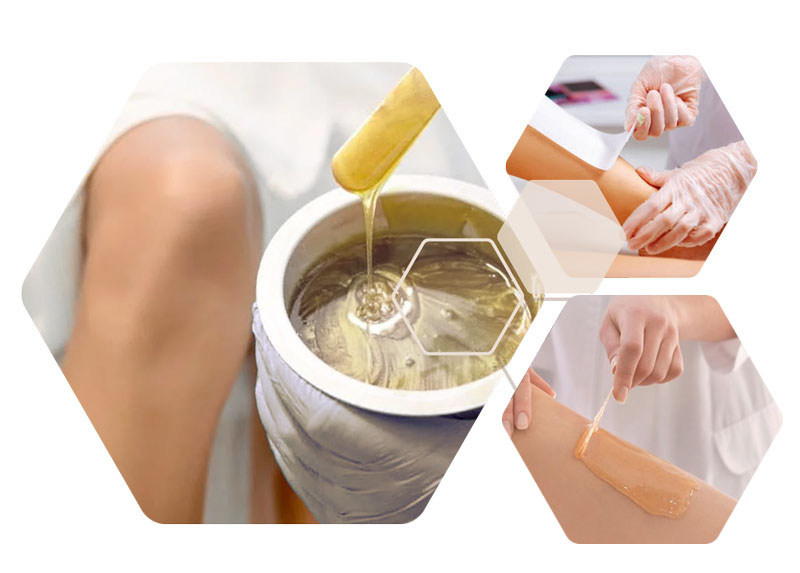 Best quality
and service
during waxing for you
Quality of service & modern ambience
Our haarfreiheit team already has many years of experience in the field of hair removal. You are always trained to the latest trends – so we are always and everywhere up to date! In addition to the knowledge of the different hair removal methods, the team has a comprehensive knowledge of the peculiarities of hair and skin types and is therefore able to offer optimal care, before and after treatment.
Customer satisfaction is our top priority. We want you to feel comfortable at all times and be satisfied with the results of your waxing treatment. Modern ambience and our professional staff create the right feel-good atmosphere for your waxing appointment.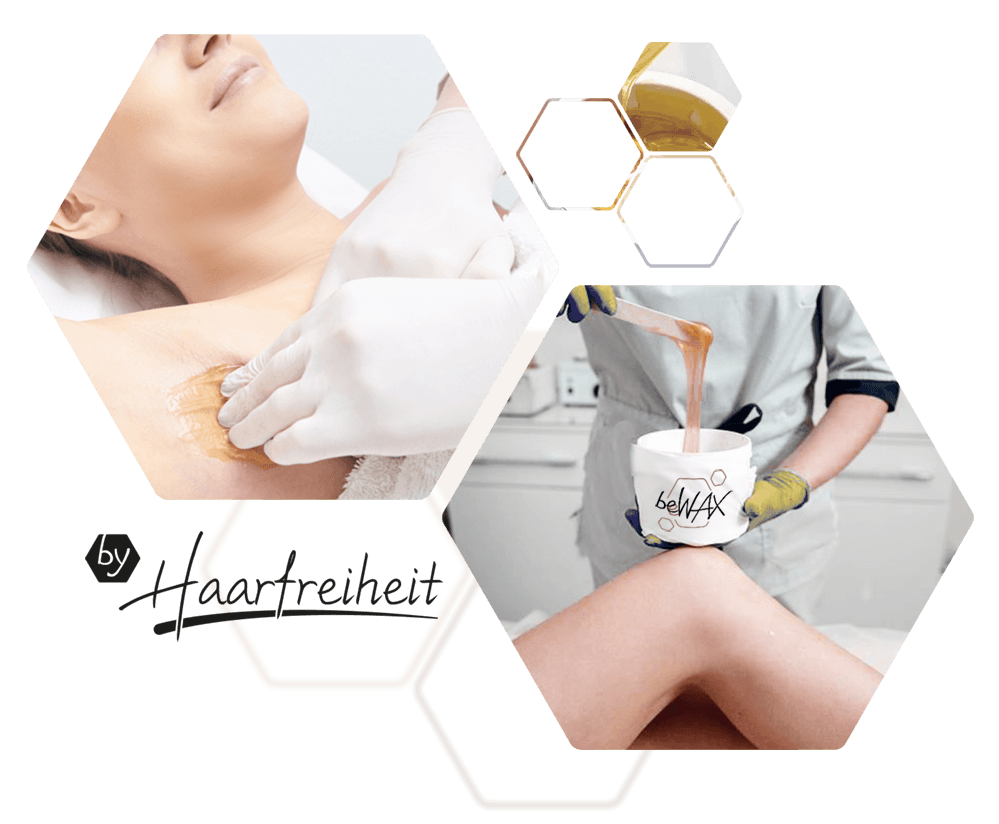 beeWax for the best results
The treatment is carried out with beeWax, which is exclusively available from us. This is a high-quality wax with Manuka honey addition, which ensures optimal skin compatibility. The natural ingredients, obtained from real beeswax, offer a painless treatment and ensure a pure and soft skin feeling. In addition, the Manuka honey contained in the wax has an antibacterial and anti-inflammatory effect.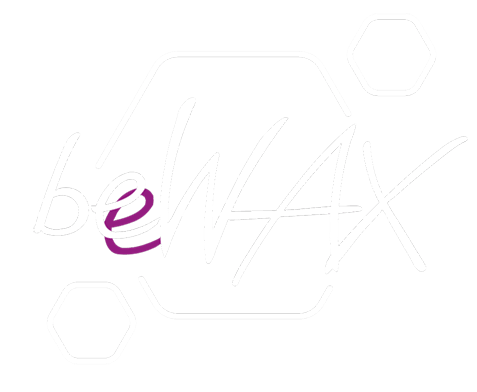 the
Haarfreiheit
Factor

✔ 15 years of experience in the field of hair removal
✔ All professional hair removal methods
in an institute
✔ Natural ingredients, suitable for sensitive skin
✔ Antibacterial formula with Manuka honey
✔ Gentle and uncomplicated treatment with wax (and sugar)
✔ Discounts with our Haarfreiheit Card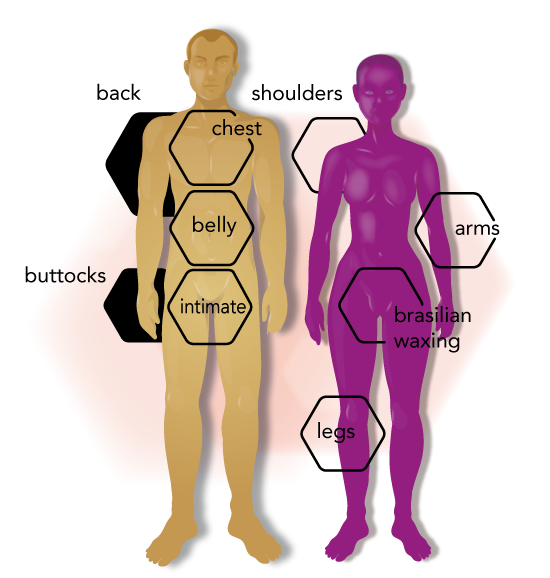 Waxing on almost all body zones
Gentle treatment of individual body areas
Say goodbye to disturbing body hair in various places. The many years of experience and special knowledge of the skin enable our trained specialists to carry out a painless and uncomplicated treatment.
Enjoy caressing soft skin on the desired body zones. Whether the legs or the intimate area, the armpits or the abdomen – we remove all hair gently for an optimal result.
The regrowth of hair
Unlike classic shaving, the hair is removed with waxing along with its root. This prevents hair regrowth for more than 4 weeks. Hard stubble, as known from shaving, does not occur. Since the hair has to be re-formed, the hair tip grows thinner and softer, which eventually leads to a softer feeling of the hair during regrowth. With regular waxing treatments, the hair grows back less strongly than at the beginning.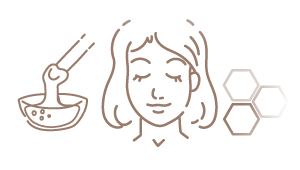 Procedure of the waxing treatment
1. Arrive & feel good
When you enter our modern institute, you can leave the stress of everyday life behind. We offer you a feel-good atmosphere in Mannheim!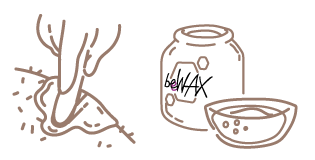 2. Apply our beeWax
The skin-friendly beeWax is applied to the skin with a wooden spatula at the beginning of your treatment. The perfectly matched temperature ensures a pleasantly warm feeling on the skin.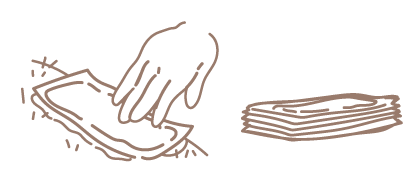 3. Apply non-woven stripes
After the beeWax has been applied to your skin, a strip of fleece is placed on the wax and gently pressed in to make the wax bond with the strip. After that, the wax hardens and forms a firm bond between the hair and the fleece.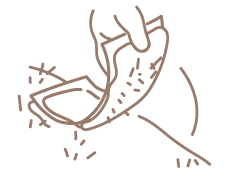 4. Pulling off the strip
The fleece strip is pulled off in a jerky motion against the direction of hair growth. The hairs, which are firmly connected to the fleece strip by the wax, are thus removed.
Haarfreiheit Waxing Pricing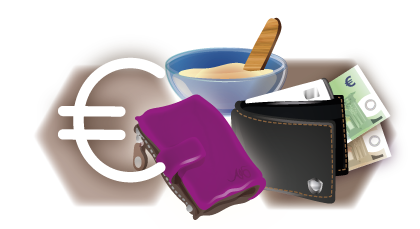 Before you decide on a treatment with beeWax, would you like to know how much a treatment costs? It's not a problem. Hairfree wants to offer you transparency at all times. Therefore, you will also find out the prices that arise during the waxing of your desired region. If you are interested in a particular combination, please contact us in your appointment. We will certainly find the right combination for your needs.
| Body region | Price |
| --- | --- |
| shoulders | 28,- € |
| lower arms | 19,- € |
| arms complete | 28,- € |
| armpits | 18,- € |
| chest | 27,- € |
| abdomen | 20,- € |
| bikini (classic) | 20,- € |
| bikini (brasilian) | 27,- € |
| bikini (american) | 27,- € |
| bikini (complete) | 41,- € |
| intimate area(men) | 42,- € |
| lower back | 23,- € |
| back (complete) | 44,- € |
| buttocks | 20,- € |
| thighs | 26,- € |
| lower legs | 26,- € |
| legs (complete) | 36,- € |
What must be observed before and after the waxing treatment?
before your treatment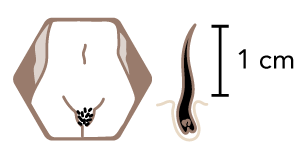 ● When waxing, a certain length of hair is needed so that the hair has enough surface to connect to the fleece strip. The recommended length of each hair to be removed is about 1 cm.
● You should take care of your skin 24 hours before your waxing appointment. Avoid skin peels, intensive sunbathing (direct sun & solarium) or sauna visits to avoid irritating your skin unnecessarily.
after your treatment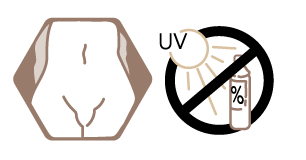 ● Even after the treatment, you should refrain from anything that may irritate the skin for the first 24 hours. In addition to intense sunlight or sauna visits, this is also alcohol-containing deodorant in the area of the armpits.
● About 2 days after the waxing appointment, a skin peeling is recommended so that smaller skin scales are removed. This helps to make the skin feel smoother.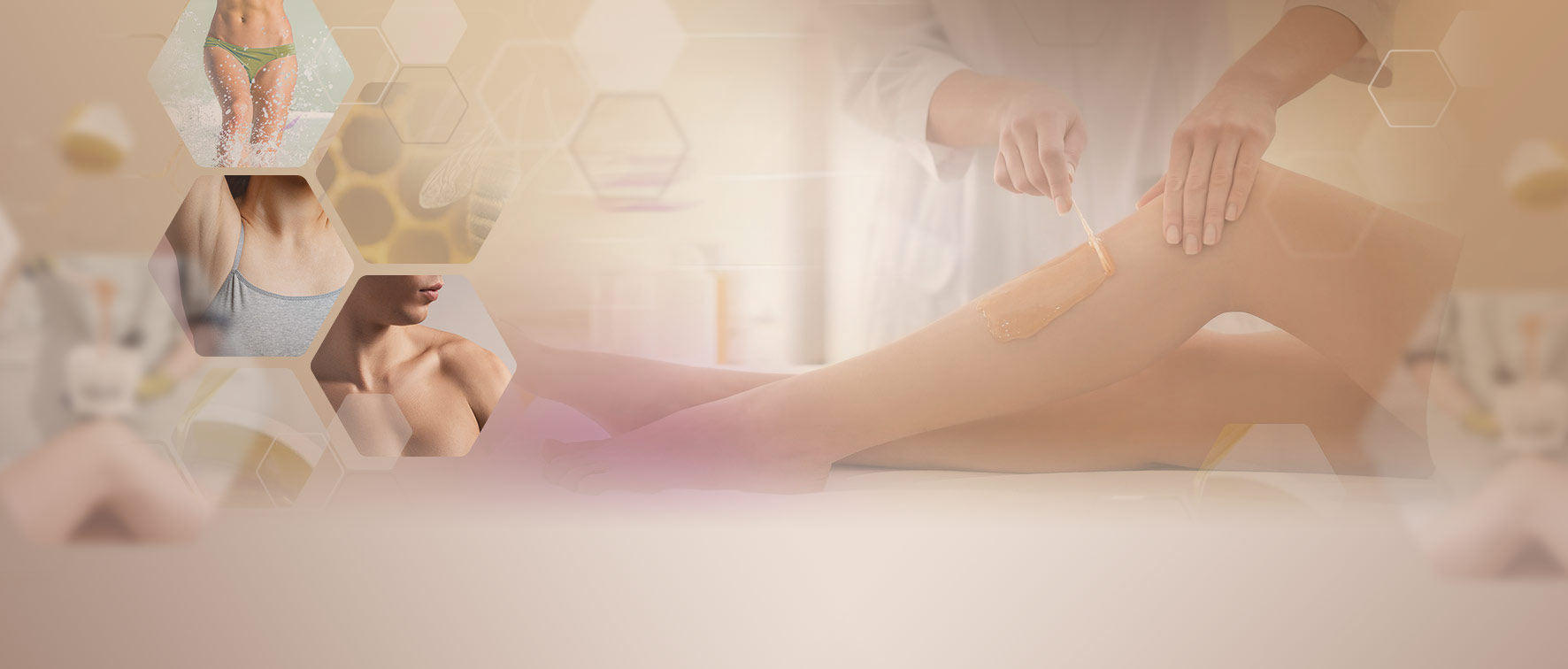 Arrange your appointment
Would you like to enjoy smooth skin and professional service in a relaxed feel-good atmosphere? Then contact us now for your upcoming waxing appointment in Mannheim. You can reach us by phone, e-mail or simply via WhatsApp. We look forward to your visit and welcome you with competent service.