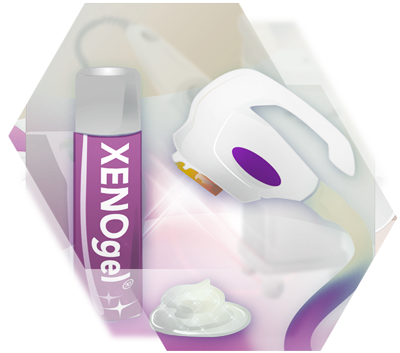 Most modern technology
Hair removal redefined
The XENOgel® Technology is a method for permanent hair removal* which is based on 15 years of experiences in the field of medical body hair removal. Research in combination of the latest technique makes it possible to revolutionize the permanent removal of hair. And that also leads to numerous good experiences of our customers with this advanced technology.
Shaving, epilating or waxing again but still having smooth skin – the methods to reach this result are very different.
Hair removal via light or laser is a modern art of permanent hair removal. Thereby the applied techniques vary strongly. With the XENOgel Technology we use the latest generation of photoepilation-systems in combination with an optimized crystal gel. This improves the light-effect of the device and has the maximum effectiveness during the treatment.
Newest TECHNOLOGY for a perfect result | XENOgel® Technology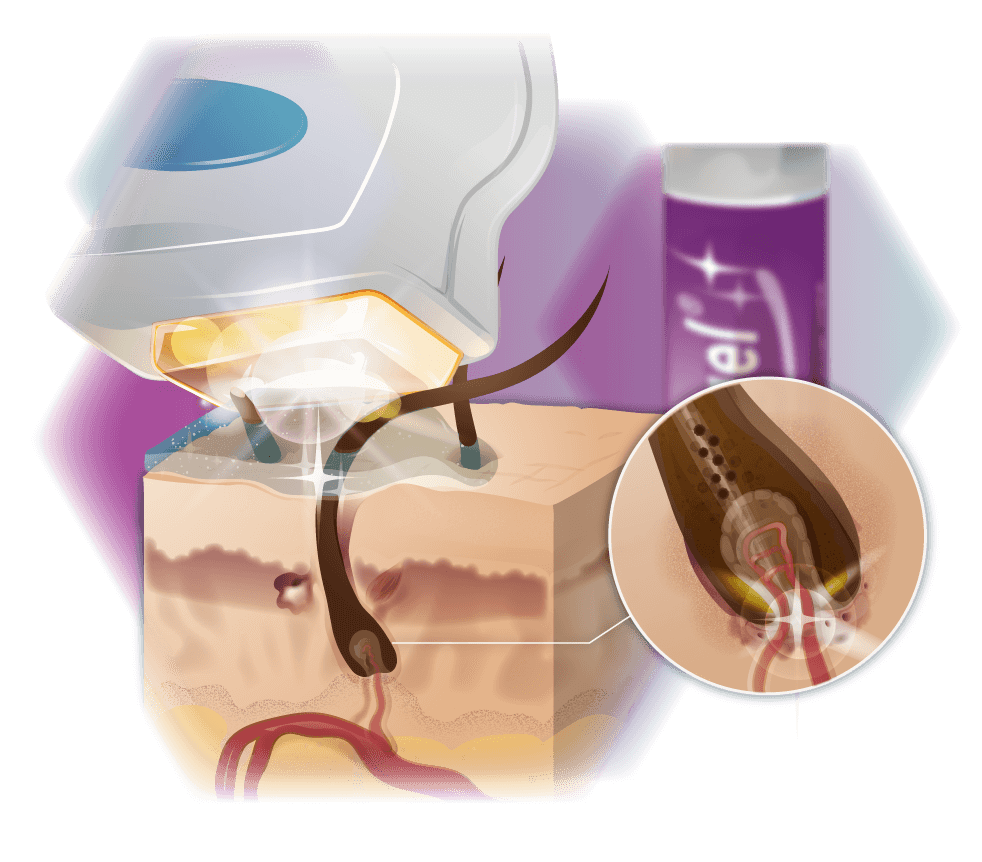 Differences to IPL
With the outdated IPL² method the light can only affect the hair root via the melanin. Since this dye also occurs in the skin, an impairment cannot be excluded and often appears. The consequences are burnings, which are painful and lead to the opposite of smooth soft skin. Furthermore, it is possible that the hair root regenerates after some time and develops a white hair as a defence mechanism. White hair does not contain the dye melanin and therefore cannot be removed with permanent hair removal via light, and has to be shaved from now on.
With the XENOgel® Technology the light-energy works only about 50 percent via the melanin. Additionally stem cells are affected. Those are responsible for the nutrient production of the hair root. With a treatment the contained protein is denatured, which makes a sustainable supply of the hair root with nutrients not possible anymore. Therefore, hair cannot regrow.
Free consultation
Find out more about this advanced technology for permanent hair removal* in your individual consultation in the Mannheim institute. Here you have the opportunity to learn more about the technology and to ask all your questions about it. The best part is that the consultation is free of charge. The price for the treatment itself depends on your desired body zones. But you will also find out these expected costs during the consultation, so that you can enjoy transparency at all times.